STRATEGY.
VIDEOGRAPHY. PHOTOGRAPHY. MEDIA BUY & VIDEO AD DISTRIBUTION. DESIGN. SOCIAL MEDIA MANAGEMENT.
ONGOING OR PROJECT BY PROJECT?
All too often, our sacred way of life is portrayed in the wrong light by individuals and businesses who truly just don't know; they just don't get it. You can breathe a breath of fresh air because we do. The entire team here at McFarland Productions grew up in various regions, submersed in animal agriculture from dairy cattle to rodeo stock, cultivating and harvesting crops, training horses and dogs, rodeo athletes, and 4-H and FFA members. 
Today, we've carried on the family tradition by offering agri-businesses and those within the western way of life, ongoing marketing services to develop brand recognition and boost your bottom line. From running your social media marketing campaigns to creating photography and videography content for your promotions, we can help you grow your company as you grow commodities. 
If you have a particular project in mind, we can do that too. All of our retainer services are also provided on a project-by-project basis. If you have an in-house marketing position but need help with content creation, such as a TV commercial or professional-quality photos, we can do it! Maybe a poster or logo design too? Check! Website redesign and development? Done!
As knowledgeable agvocates and our camera in hand, we're able to produce cinematic and compelling videos for organizations, events, and companies in the western and agriculture industry for human interest pieces, event coverage, tv commercials, and social media advertisement. While providing professional quality and highly effective videography services, we have also produced documentaries and docu-series within the industry.
In a matter of seconds, McFarland Productions can capture captivating snapshots of the agricultural industry and western lifestyle for personal and commercial use, social media, graphics, and websites. While we're happiest behind the camera, we love to listen to the way you speak, the way you navigate through the agriculture industry and western lifestyle, to take notes of the smells and scenery of your ranch, business, and personality to remember as we capture the raw files to your story.
MEDIA BUY & VIDEO AD DISTRIBUTION
We believe in the power of organic marketing. Still, we also know that strategic posts need to be paired with paid advertising to meet your company's target growth rate. The media buy and ad distribution plan provides an effective ad spend strategy and a custom audience to ensure that your company gets a return on every dollar invested.
Our ag-marketing experts work with brands and companies regularly, to establish consistent photo and video content to be used throughout social media, your website, graphic design elements, and more. We want to create a package that works for your business to provide the most valuable content to help build and retain customer relations.
Similar to how ranchers brand their cattle, business owners must brand their companies. McFarland Productions can help design the recognizable graphics necessary for your brand. 
A brand book is what defines a company's style to utilize across all platforms to represent your brand. It allows you and your whole team to be on the same page in consistently representing your company and, over time, creating brand recognition. Then, using those standards, we help you create your business cards, social media graphics, and more.
Graphic design services for ads, sale books, logos, social media graphics, vinyl wraps, and more. We have built everything from print ads to vinyl wraps for buildings. Our logo design services include full brand design service, including a brand book defining the brand's graphic style, typography, color selection, swag definitions, social media graphics, and more.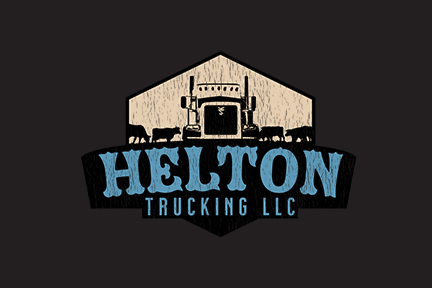 As an agriculturally-based full-service marketing agency, we provide website design and development for eCommerce websites and landing page-style sites. A reliable, SEO-friendly, and user-fluid website is needed for all businesses, from events to online stores. We can help! 
Since your website will work for you 24/7, it's essential to have your company's branding and personality shine through in your online user experience. Once we build your website, we will manage content upgrades, plug-ins, and software updates. While managing your site, we can cater better to your target audience using site analytics, update SEO keywords, and ensure strong security.
The social media management plan helps you get off Instagram, Facebook, and other social media accounts and spend more time focusing on the needs of your business, whether it be in the tractor, working cattle, tooling leather, training horses, producing western events or various other aspects of your business. Our goal is to build your company a following made up of your ideal client to frequently interact with them as your business. Reaching the right people for your business is imperative to creating a following that converts and helps you achieve your growth goals.