Similar to how ranchers brand their cattle, business owners need to brand their companies. McFarland Productions can help design recognizable graphics necessary for your brand through our, custom for your business, graphic design services. 
A brand book is what defines a company's style to utilize across all platforms to represent your brand. It allows you and your whole team to be on the same page in consistently representing your company and, over time, creating brand recognition. Then, using those standards, we help you create your business cards, social media graphics, and more.
Graphic Design is a wide net. What we really mean here is we create graphics for the purposes of marketing your business. Here are some of the types of projects we have worked on for our clients:
Logos
Social Media Graphics
Vinyl Building Wraps
Full Page Print Ad Design
Certificates
Tickets
Sale Books
Business Cards
Billboards
Company Swag
Vinyl Wall Wraps
Step and Repeat Banners
Invitations
Posters
Programs
Digital Ads & Website 
Brochures
& more
McFarland Productions is experienced in company branding. Its not just a logo. That's part of it, but not everything you will need to really establish your brand recognition and to get the whole company on the same page when it comes to branded content. Logos, colors, typography, and graphic style all play a huge role in brand recognition. Using those standards, we then help you create your business cards, social media graphics, and more. A brand book (example shown here) is what defines those items for your company going forward. It allows you and your whole team to be on the same page and allows you to establish the graphic basis of your website as well. We begin with getting to know you and your company vision, establishing your ideal client and then create a brand package the meets your needs and will help you attract the right clients.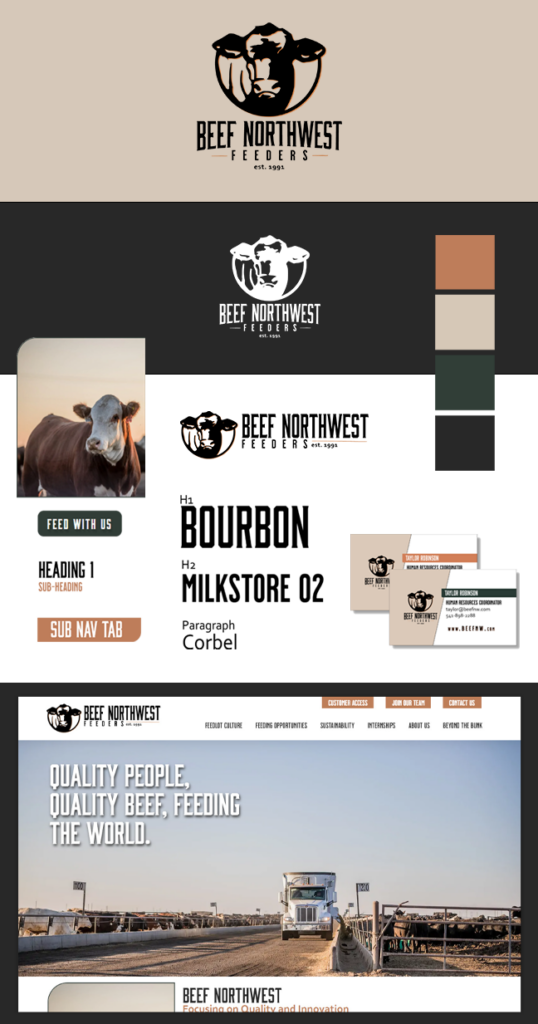 WEBSITE DESIGN & MANAGEMENT
McFarland Productions provides website design services for ecommerce and landing page style sites. From events, to online stores, to brand sites we can build a reliable, SEO friendly site with a fluid user experience. We strive to make a customer or viewer feel as though they just walked into your business when they visit your website. The personality of the company should shine through your user's online experience. It also needs to be targeted to your ideal client to be more effective in achieving the goals of your site.
Once it's built, we manage it. We can do everything from content updates to plugin and software updates as well as upgrades to your site as you company's needs and wants change as you grow. 
We also take security very seriously. Security is so important for every website. We can help with that. 
Additionally, managing the site may also mean working to make user experience and Search Engine Optimization better and more robust.